Learning Objectives:
Understand the basic science of addiction, especially related to how substances like opioids affect brain chemistry.
Identify how the language one uses in communicating with someone experiencing a Substance Use Disorder (SUD), specifically a perceived or presented stigma, may become a limiting factor in decision-making for the patient seeking treatment.
Recognize any biases you bring to the table when treating someone with an SUD.
Describe different pathways of recovery and support services a clinician can recommend for a patient with SUD for successful recovery.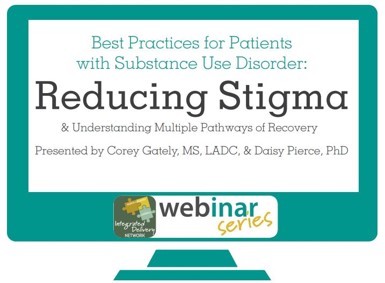 The purpose of this session is to enable the learner to implement a risk stratification process that identifies their patient population in need of care coordination with special attention to behavioral health integration. 
 Learning Objectives:
Identify 3 key components of a Coordinated Care Practice as defined for the Integrated Delivery Network (IDN).

Identify all components of a  Core Comprehensive Standardized Assessment.

Demonstrate the importance of and describe the types of risk stratification models for Care Coordination.